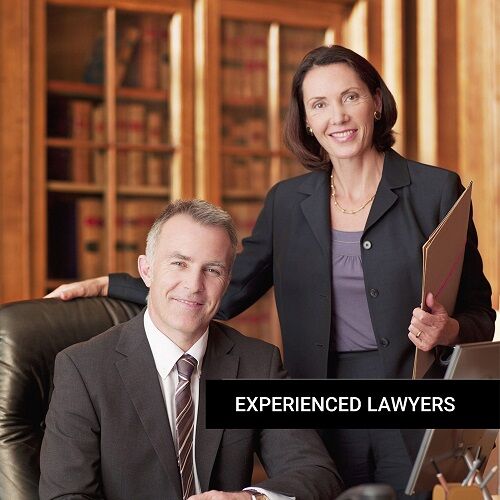 Experienced Personal Injury Lawyer Overland Park
Our attorneys have represented insurance companies and corporations at large law firms in the Kansas City area. They now utilize their 50+ years of legal knowledge and experience to help victims fight for their rights.
Results from Our Trial Attorneys
Our attorneys and partners consistently obtain successful results for our clients
Trial Lawyers
We have extensive experience trying difficult cases. If we are unable to personally handle your particular situation, we work with other highly qualified attorneys so that your case will be handled professionally.
No Fees Unless We Win
Our firm handles personal injury cases on a contingency fee. This means we will not charge upfront fees and will only recover if we win or settle your case.

Personal Injury Cases
We are driven to pursue justice on behalf of our clients in situations where you have been hurt through no fault of your own.
Talk to an Attorney Today!
From small claims lawsuits to class action litigation and everything in between, Midwest Law Group will fight for YOU.
Why we do what we do
An accident changes your life. It dramatically affects you and those you care about. All too often, those who have been hurt in an accident are confused and unsure what to do. That is where we come in. We are experienced and successful trial attorneys who will work with you to seek justice from those who have harmed you and the insurance companies who fight for them. We are committed to first rate customer service and work hard to keep you informed every step of the way. When we encounter cases that require the expertise of other attorneys, we join forces with other qualified firms to ensure that your case is handled professionally.
Frequently Asked Questions
Highly Rated Personal Injury Lawyer in Overland Park, Kansas
Midwest Trial Lawyers is located on 9300 West 150th Terrace, Overland Park, KS. From Kansas City International Airport (MCI) get on I-29 S/US-71 S in May Township from NW 120th St. Then head west, and use the left lane to merge onto NW 120th St. Next turn left onto L P Cookingham Dr, and turn left onto NW 120th St. After that use the right lane to merge onto I-29 S/US-71 S via the ramp to Kansas City, and Continue on I-29 S/US-71 S. Take I-635 S and US-69 S to W 151st St in Overland Park, and take the 151st St exit from US-69 S. At this point merge onto I-29 S/US-71 S, and take exit 3B for I-635 S toward Kansas. Then continue onto I-635 S, and take exit 1A toward I-35 S. Next keep right at the fork, follow signs for I-35 S/Wichita and merge onto I-35 S. After that keep right at the fork to continue on US-69 S/Overland Pkwy, and take the 151st St exit. Follow W 151st St to W 150th Terrace, and use the right 2 lanes to turn right onto W 151st St. Finally, turn right onto England St, and turn left onto W 150th Terrace, and Midwest Trial Lawyers will be on the right.
We're open: Monday-Friday 07:00 – 17:00
For additional questions you can call us at (913) 380-4004 or find us on Yelp.